Introducing a feature that can be very powerful when raising capital.
Fundraising is about speed and momentum – gauging investors' interest levels and acting quickly to take advantage. Here at Foundersuite.com we have a new weapon at your disposal: the "Team View" toggle.
In brief, when you turn this toggle on and each Member of your account connects their email to the system, you will be able to see ALL email threads happening with EVERY investor.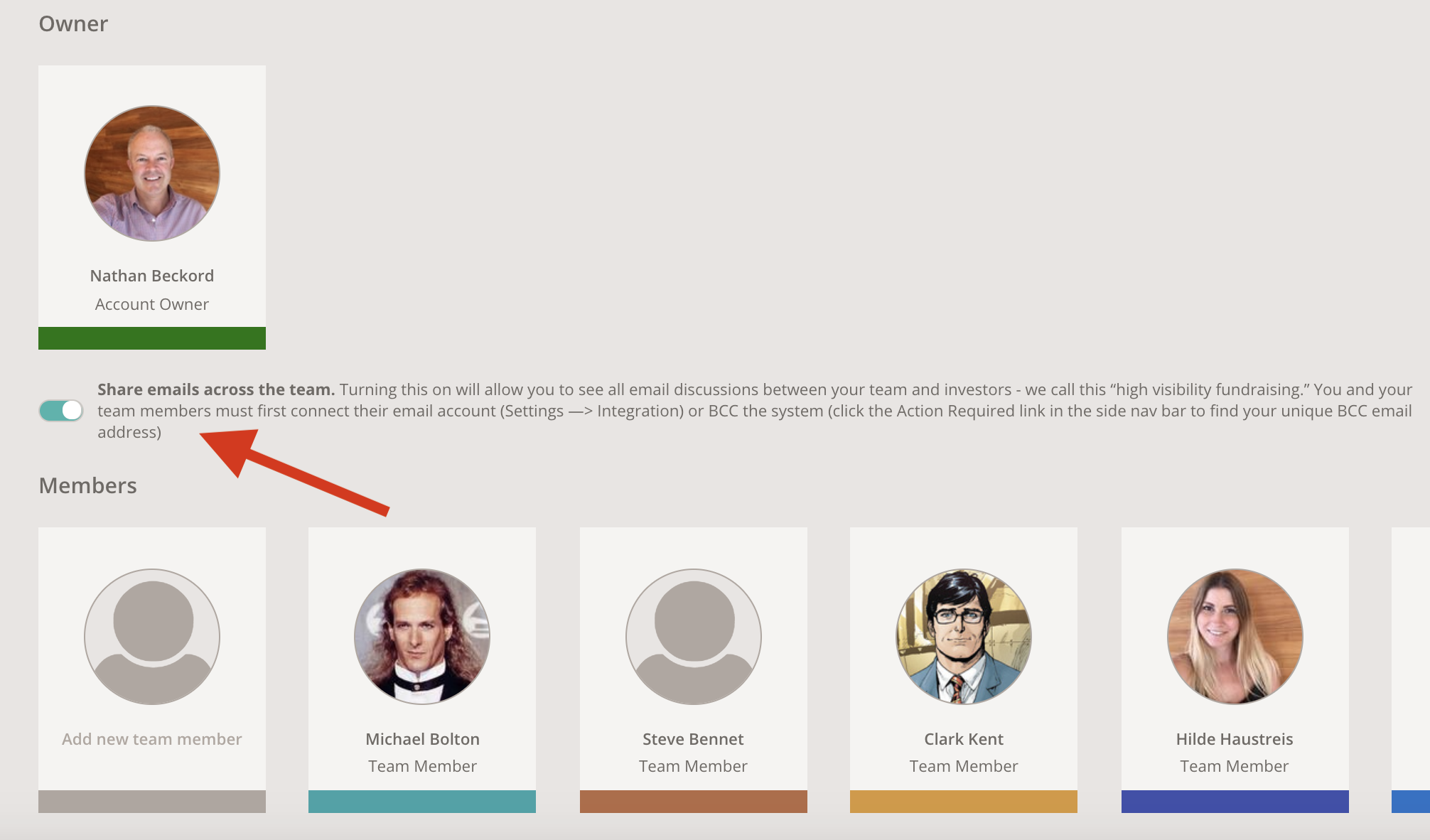 Boom. Instant "High Visibility Fundraising"  

For example, let's say one of your Advisors has been emailing an investor about your startup - you can see the back and forth.
Or, not sure if your co-founder already pinged Marc Andreessen? Just click the Email button and you can see any conversation threads.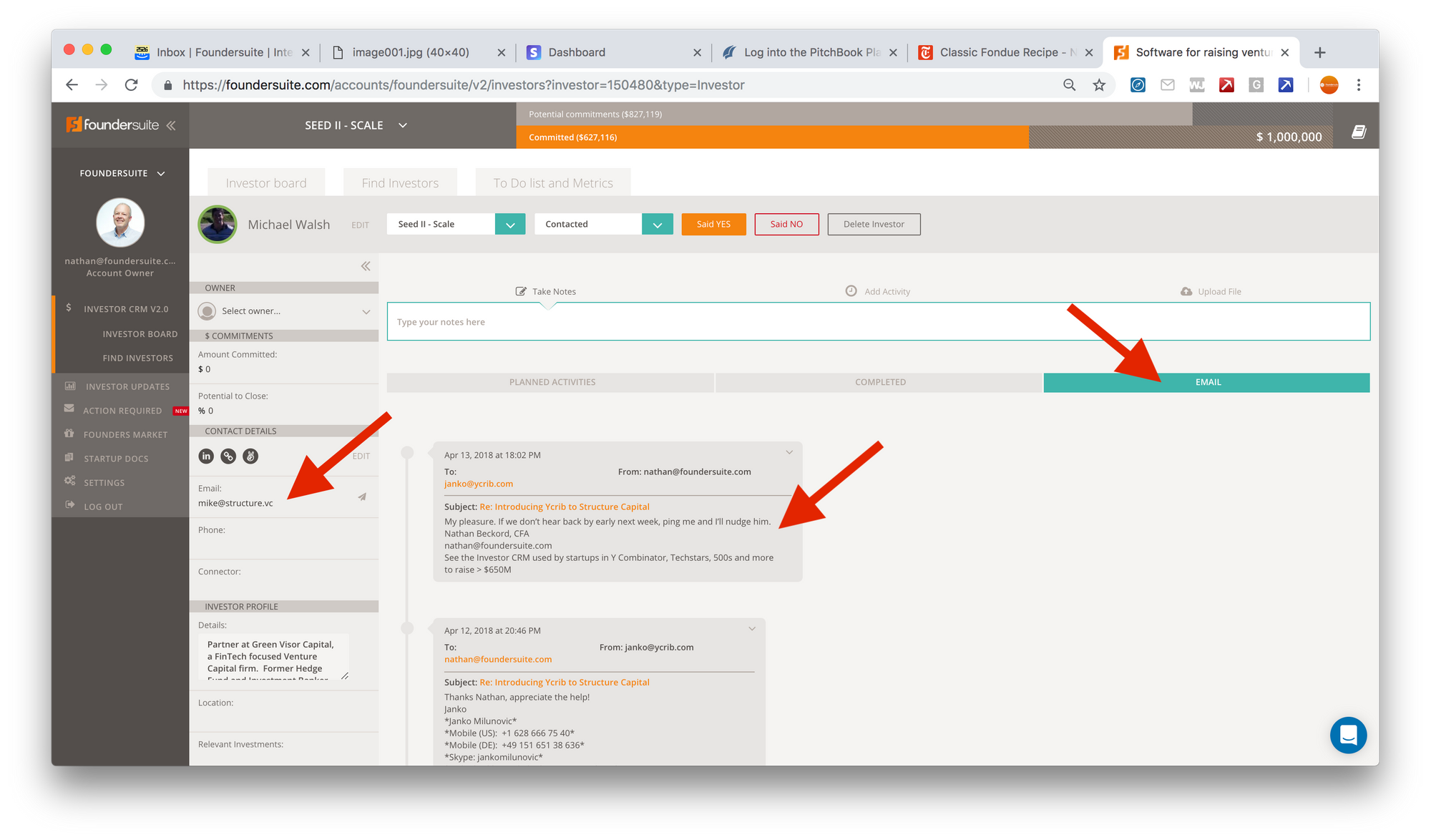 With Great Power Comes Great Responsibility

This feature gives you extreme insight into conversations and interest level in your funding round. But be aware, you'll see it ALL... the good, bad, and potentially ugly. Brace yourself for a few unvarnished comments from investors coming across! (That's a normal part of raising, BTW.)
How To Set It Up
To invite advisors, mentors, and team members into your account, go to Settings --> Team and enter their email. They will get an invitation email. They should click the link then look for the "Join Existing Account" link to get dropped into your account. There is no additional charge for additional Members in your account.  
Each Member should then go to Settings – Integration and follow the prompts to connect their email account
Go back to Settings – Team and switch the toggle on.
Lastly, open up a card that has the investor's email address on it (a requirement, of course) and click the Email button to view the threads.
Questions? Feedback? Was this feature helpful to you? Send us a note!